Purity

beyond industry standards
Purity is a never-ending focus for Epax®. In our quest to deliver ingredients free from environmental and oxidative impurities, we go above and beyond industry standards.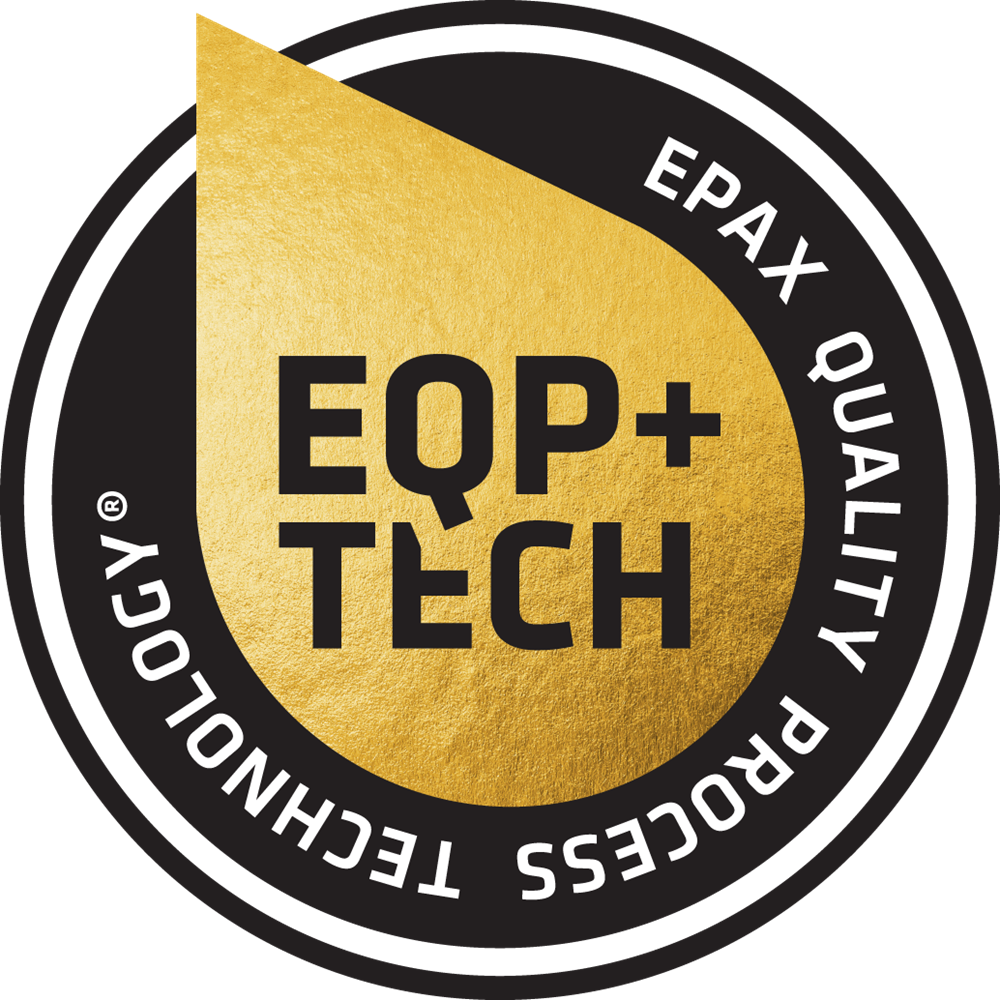 Epax Quality Process Technology
In recent years, we've made major investments in our production facility. Our R&D team has developed black box distillation technology and we've installed state-of-the-art deodorization equipment.
Epax Quality Process Technology (EQP+ Tech) enables us to offer product specifications that not only meet but actually surpass the requirements of:
The EU and US Pharmacopoeias
The Codex Alimentarius standard
The GOED Monograph
IFOS 5-star rating standards
A new approach to purification
EQP+ Tech begins with high-quality, human-grade crude oil. Our proprietary process allows for purification and concentration without the use of solvents such as hexane, acetone, methanol and  petroleum ether, or excessive heat. We then monitor for 22 environmental and oxidative impurities. Testing shows that 75% of these are repeatedly below the detection limits set by leading external  laboratories, and we even test for several parameters that are not regulated.
Stricter oxidation limits 
Oxidation is an important indicator of the quality of oil. Low oxidation levels can help guard against the formation of free radicals, improve sensory characteristics and extend shelf life. Our production chain is kept in an oxygen-free environment and under strict temperature controls from start to finish. We also add natural antioxidants to the finished product and every single batch is thoroughly tested. 
Next generation tools allow us to measure every stage of the oxidation process to a high degree of accuracy and we employ both liquid and gas chromatography to uncover even miniscule amounts of undesirable by-products. Our oxidation limits are less than half of those set out in the GOED Monograph.